Amenities
St Peter's Church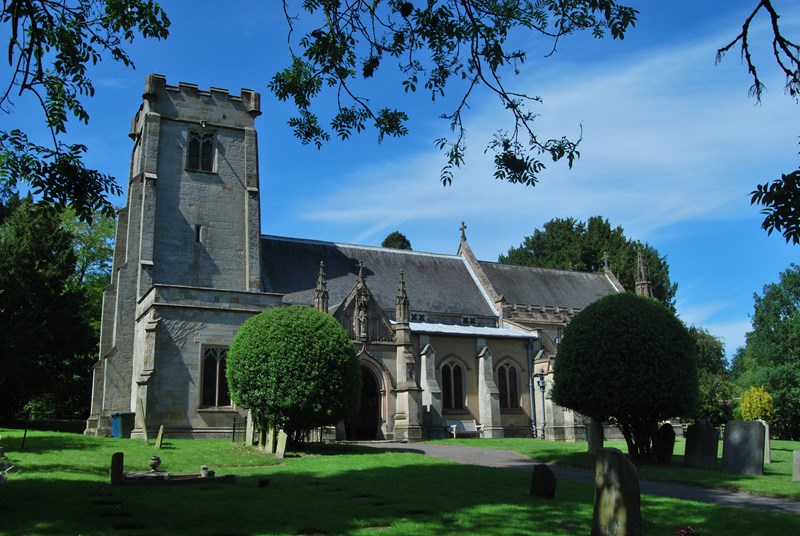 Originally dedicated to St. Peter and St. Paul, Widmerpool church is now formally known as St Peter's.
It is uncertain how long there has been a church here, but there is a reference to it coming from an original medieval structure. During the Civil War two soldiers were killed at the nearby battle of Willoughby Fields and are buried in the churchyard.
The church was rebuilt in 1832, with a gothic spire, but in 1836 it was struck by lightning. This demolished half of the spire, and broke all the glass in the windows. The remaining part of the spire was taken down, and the church was finished by a tower, in which are three bells. Inside the south door there are carved ornaments of the heads of a lion and a bull.
The church is a part of a united benefice comprising:
St. Peter's, Widmerpool;
St. Mary and All Saints, Willoughby-on-the-Wolds; and
Holy Trinity, Wysall.
Rector: Revd Dr Stephen Hippisley-Cox.
The Rectory, Keyworth Road, Wysall, Notts NG12 5QQ
01509 889706
---
Other Local Churches
Catholic Church: St Margaret Clitherow, Willowbrook, Keyworth
Fr. Michael Williams - 01509 852147 - website
Methodist Church: Selby Lane, Keyworth
Rev. Simon Rose - 0115 914 3794 - website
Baptist Church: meet in Keyworth Primary School Hall
Rev. Elaine Blundell - 0115 937 7247 - website
United Reformed Church: Nottingham Road, Keyworth
Rev. Chris Ford - 0115 937 5086
---
Health Centre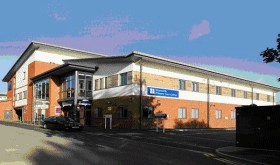 The nearest health centre that has Widmerpool in its catchment area is Keyworth Medical Practice, which is housed in the Keyworth Primary Care Centre, Bunny Lane, Keyworth (tel: 0115 937 3537).
It is a relatively large practice and offers a comprehensive range of medical services.
There is parking in the adjacent Bunny Lane car park (60 spaces, 4 disabled) and there are two pharmacies within easy walking distance in addition to the Medical Practice's own Pharmacy.
Keyworth Medical Practice website.
---
Footpaths
Bus Services
Monday to Saturday, Widmerpool is served by a NottsBus service run by Nottinghamshire County Council:
863 - Ruddington to Keyworth via Bradmore, Bunny, East Leake, Costock, Wysall, Willoughby-on-the-Wolds and Widmerpool
For more information visit the NottsBus website.
---
Local Libraries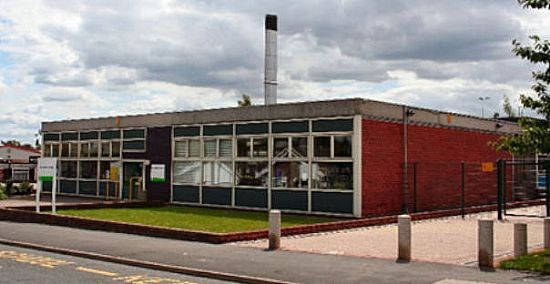 The nearest local library is on Church Drive in Keyworth (next door to The South Wolds Academy and Sixth Form).
However, if you have a Nottinghamshire library card you can use it to borrow and return books at any Nottinghamshire library (and you don't have to return books to the library from which you borrowed them).
Opening hours for local libraries are available on the Inspire website.
Nottinghamshire County Council runs a mobile library service which visits the village once a month on a Thursday morning. The mobile library makes two stops, one at Belvoir Vale Care Home and the other outside Oak Farm, Main Street. The current timetable is available at: Mobile Library (East South Mobile Route 18).
---
Refuse Collection
Refuse is collected from the village every Thursday. The collection alternates with the Grey bin (general waste) collected one week and the Green (garden waste) & Blue (recycling) bins collected the next week. You can find your collection date on the Refuse Collection Details page of the Rushcliffe Borough Council website.
Garden waste is only collected if you are a member of Rushcliffe Borough Council's garden waste collection scheme. For more information, and to join the scheme, see garden waste collection scheme.
---
Pubs & Restaurants
There is no longer a pub in Widmerpool, the nearest pub is The Plough in Wysall.
Situated between Plumtree and Keyworth, there is the award-winning Perkins Bar & Bistro (and the associated "Carriage Hall" wedding and event venue), located in the converted railway station.
Other local restaurants include the Charde Oriental restaurant in Tollerton and The Griffin in Plumtree.
---
Lorry Watch
Weight Restrictions were brought into force in Widmerpool in July 2012. Lorries over 7.5 tonnes are banned from using the roads unless they require access to deliver goods or to take a meal break.
Lorry Watch is a scheme operated using local people to identify the misuse of weight restricted routes by heavy goods vehicles in Nottinghamshire.
If you see a heavy goods vehicle travelling on a weight restricted route please note down the following details:
Vehicle registration *
Date of sighting *
Time of sighting *
Name or number of road (e.g. Old Melton Road or A606) *
Travelling from
Travelling to
Vehicle type
Any details displayed on the vehicle, e.g. company name, telephone number.
Items marked * are required.
Use the online Report a lorry form to report the lorry to Nottinghamshire County Council. Your contact details are optional.