COVID-19 Vaccination Toolkit
Added on 18 January 2021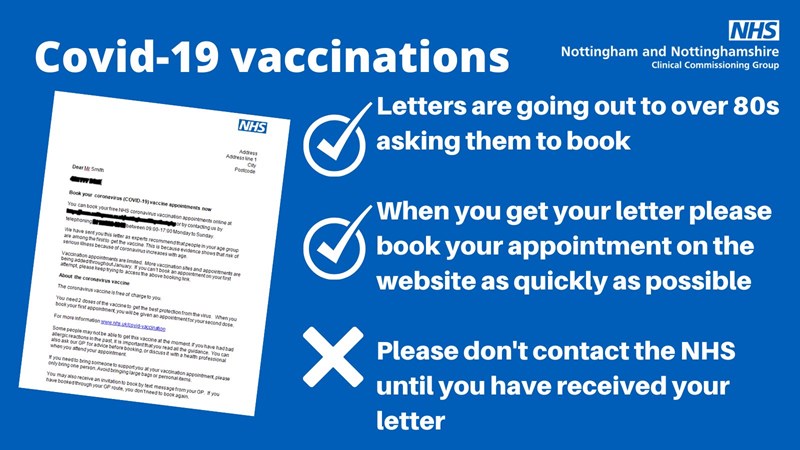 NHS Nottingham and Nottinghamshire Clinical Commissioning Group (CCG) has asked the parish council to share important messages regarding the COVID-19 vaccine. They have produced a toolkit with the most up-to-date information regarding the vaccine.
The guidance about the booking process for vaccinations is that the public must wait until they have received their letter before contacting the NHS, their GP or local hospital hub – the letter will have full details of how to make an appointment.
Please do not call your GP or turn up at A&E or your doctor's surgery – the only way to get an appointment and the jab is to follow the instructions in the letter.
The information in this toolkit is accurate as of Friday 15th January 2021.